This was the FIRST EVER picture drawn of Kata, by one of my good friends Gingivere. I LOVE ITTT!!!! I put it on the cover of one of my school books, and the teacher was like, 'What a good picture, did you draw that Katie?' and I was like 'HAHAHAHAHAHA!!!! I CAN'T DRAW THAT GOOD! My friend Gingi drew it!' and so the story goes on! ;)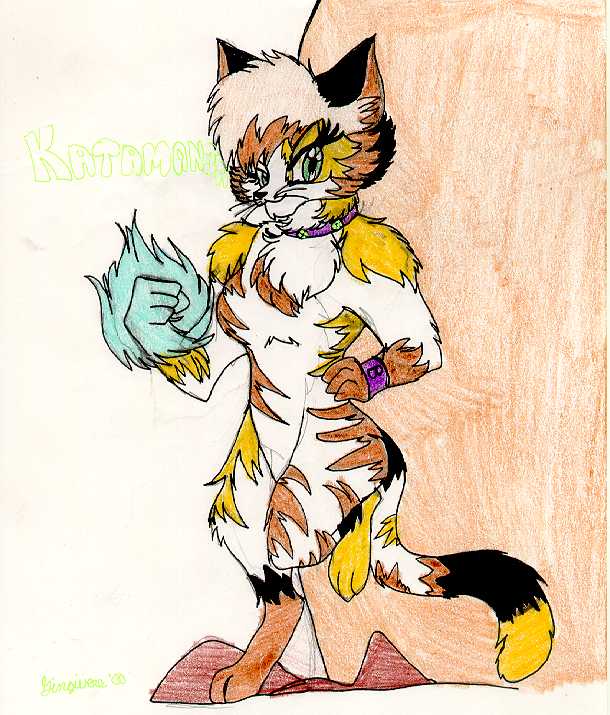 v Thanks Gingi for my new pic! I love it! I look evil!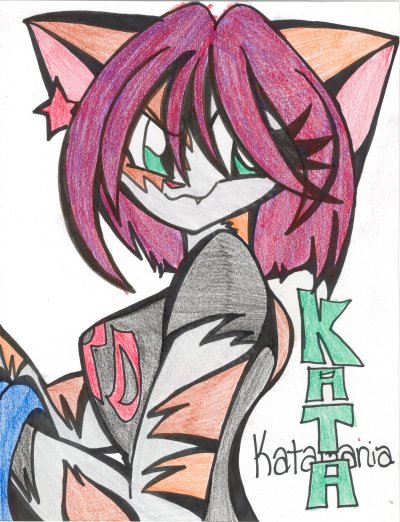 These two pics are done by Desmondona, thanks Dessie! I LOVE THEM!